from the KCDC website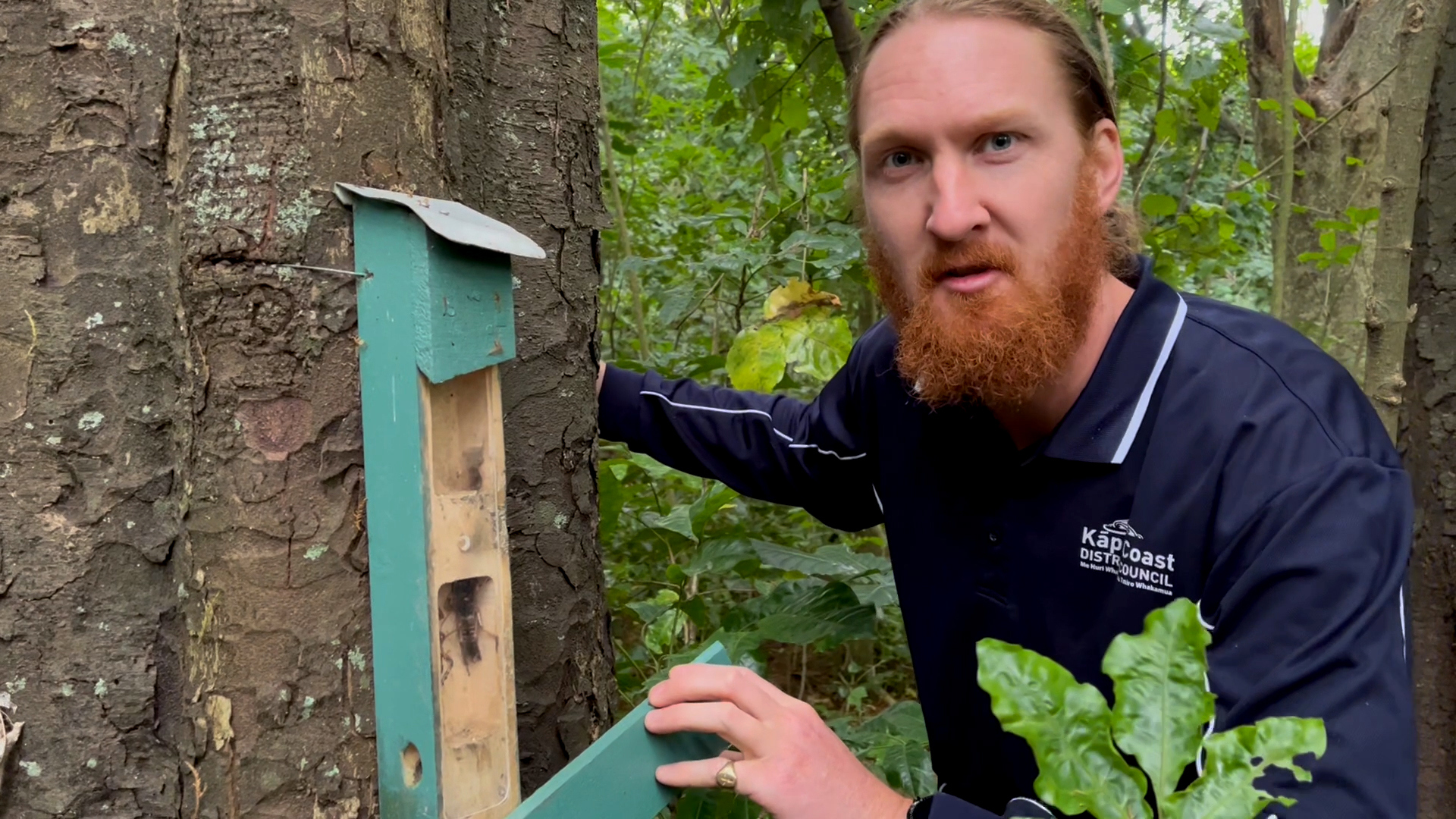 Andy, Team Leader, Environment & Ecological Services for the Kāpiti Coast District Council, thinks that community trapping projects are an important part of wider conservation efforts.
As a conservationist and ecology enthusiast with extensive land management experience, he knows firsthand the devastation uncontrolled predators can have on one of the things we love most about our homes – our backyards.
"In Kāpiti, we have a predator problem," says Andy.
"Reducing rat populations has been repeatedly shown to increase native species populations. They are also pests in other ways – they can spread diseases, such as leptospirosis and salmonellosis, and are also commonly infected with giardia which can be transmitted into food or water supplies.
"Stoats are also significant predators of native fauna and can have impacts on larger species, such as kiwi, which are not preyed on by rats or possums."
While big problems require big solutions, Andy says that every individual effort helps.
"Predator Free NZ estimates that having a backyard trap at every fifth urban house is enough to make a real difference to our environment and native species. We all have the power to part of the solution."
Daniel Bar-Even, Chief Technical Officer at Groundtruth
For Groundtruth's Chief Technical Officer Daniel Bar-Even, it's all about the data.
Groundtruth, based in Paekākāriki, specialises in sustainable land management and runs http://www.trap.nz, a free service that allows users to record and understand predator control and biodiversity data.
Trap.nz supports more than 5400 conservation projects across New Zealand with 30,000 active users logging their trap, bait, monitoring, and biodiversity outcome data. Approximately 100 new projects are added each month.
Why is this information important? Daniel says it's the key to working smarter to tackle New Zealand's predator problem.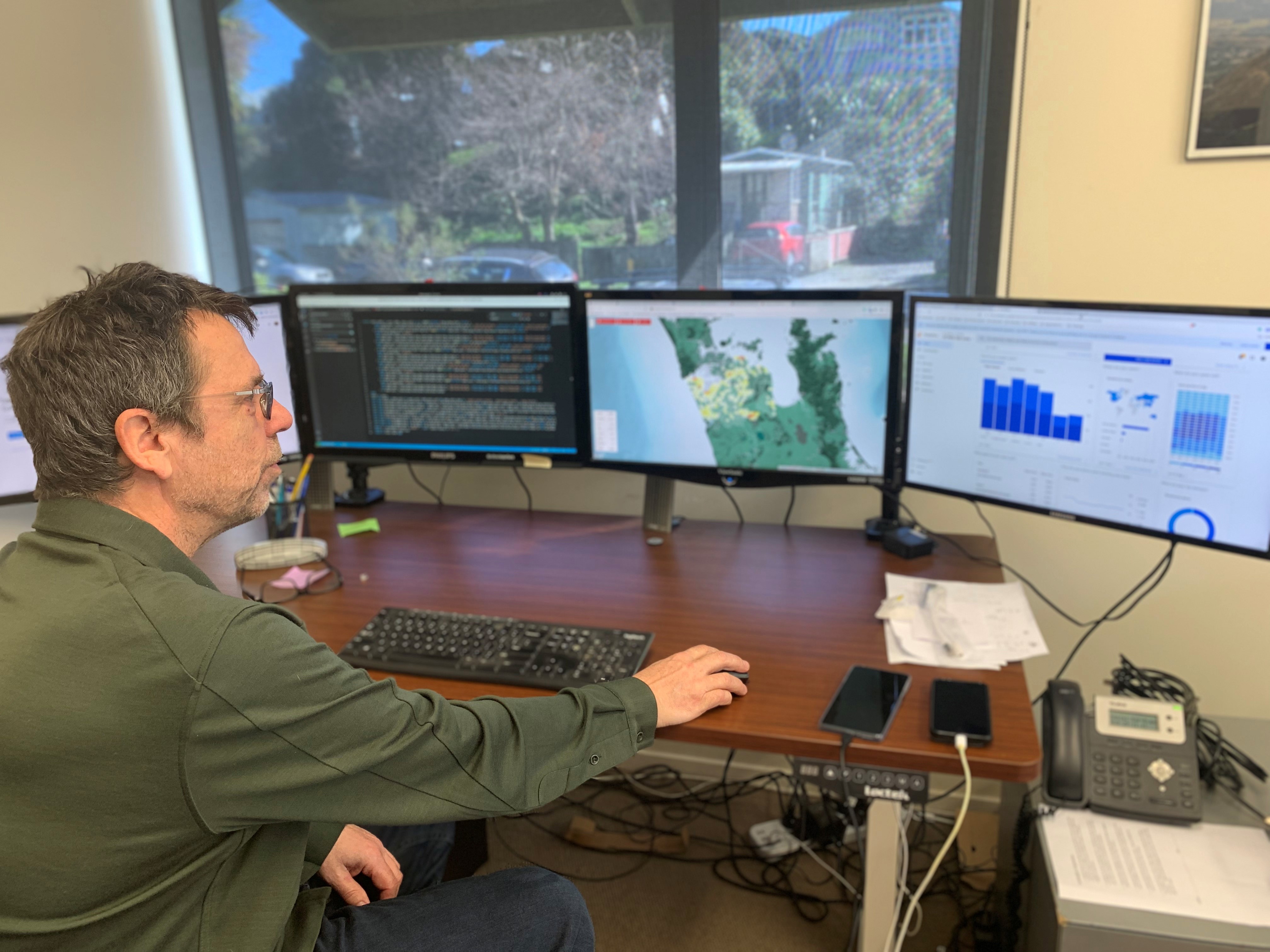 "When people start logging information about what's happening in their traps, you can quickly and easily get a picture of where predator activity is happening over time. This makes it easier to target hot spots and understand what types of traps and bait are having the most success," says Daniel.
"You can also start measuring the effectiveness of your efforts by recording sightings of native species. Jump on the website, create a profile and request to join the projects that are happening in your neighbourhood. There's also a really active community forum where people can ask questions and share tips."
Daniel stresses that also recording when you're not actively trapping, or not catching anything is important too, to get the best picture of what's going on.
"In terms of creating good data, logging that you have your trap set but aren't catching anything is just as valuable – and often a good sign that your trapping is working."
It starts in your backyard
Trapping in your backyard has loads of benefits. It can help get rid of rats from your compost bin, save your roses and fruit trees from possums, but most importantly it can make your garden a safe place for our unique native wildlife to live and feed.
A big thing you'll notice once you start eradicating pests from your backyard is an increase in biodiversity, meaning a greater variety of flora and fauna. Things like rich dark soil, lots of different plant species, and an increase in bugs and lizards are all good signs that your trapping efforts are working.
Signs you have pests
Identifying exactly which predators are paying you a visit will help you to understand what you need to do to tackle the problem.
Have a hunt around your backyard and look for signs you have a predator problem:
Droppings
Footprints and tracks
Burrows, hair or fur
Damage to trees, plants, fruit, flowers
Remains of other animals, their eggs or young (especially natives)
Chew cards and WaxTags are a great way to scope out predators. Chew cards are rectangular pieces of plastic corflute that have lure inserted between the layers while WaxTags have a small wax block at one end. Pests will nibble on these devices and are identified through their bite marks.
Rats and possums have large home-ranges so the more traps in your neighbourhood, the more likely you are to catch them. Have a chat to your neighbours and work together to identify pest problems.
Learn how to identify predators.
Getting started — buy, build or win a trap
A great way to get started is with a trapping tunnel. This is a box to put a rat trap inside. The tunnel is designed to protect your young family members and pets from the trap.
You can learn how to build your own.
Not keen to build your own? You can buy traps from MenzShed Kāpiti.
We are also giving away five backyard tunnel traps. Simply tell us what you want to protect from predators in your backyard. It could be that you want to see more native birds nesting in your trees, save your favourite fruit tree or encourage lizards to visit. Email your ideas to biodiversity@kapiticoast.govt.nz
We encourage safe and humane trapping.