On Monday, we kicked off our nationwide tour to Stop Central Planning Committees in Christchurch and the team are currently working their way down the South Island – tonight we are jointly hosting an event with Federated Farmers at 6pm at the Invercargill Workingmen's Club (details of all the events are on our website here). 
Make no mistake: David Parker's replacement to the Resource Management Act will make resource consenting even harder. While 'Three Waters' was about taking control of community assets — to put into centralized, co-governed entities — these bills are about taking control of planning laws and what you can do with your home, your property, or your farm — taking the control away from democratically elected councils to put them in 15 centralized, co-governed, so-called 'Regional Planning Committees'.
The effects will be dramatic. As a voter, you will no longer be able to hold to account the decision makers who will determine what you can produce on your farm, build on your property, or how your community is planned. The Federated Farmers and the Taxpayers' Union are no fans of the current Resource Management Act, but David Parker's new regime will make getting a resource consent much, much harder.
Unlike Three Waters, the Government isn't talking about these bills or making the public aware of what it is doing. That's why we've taken to the road.
David Parker's replacement to the RMA is Three Waters 2.0. It will mean:
Higher building costs
More red tape
No local control
 More 'co-governance'
Thanks to everyone who has come along to our events so far. Check out this video from Star News to see what we have been up to.
You can learn more about the proposed reforms at www.HandsOffOurHomes.nz
We'll be in your town soon 
You can find our full itinerary at www.taxpayers.org.nz/roadshow
We look forward to meeting you on the road.
No new taxes? Trustee tax rate hike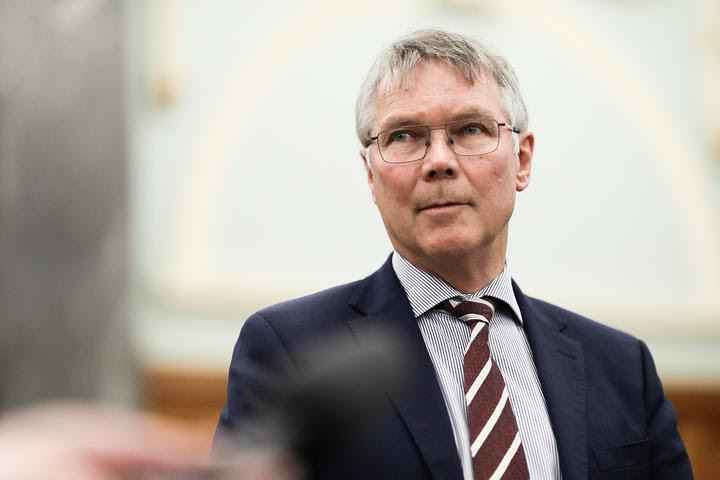 To be fair to David Parker, he has certainly been keeping busy (and keeping us busy!). Not content with trying to ram through undemocratic planning laws to replace the RMA, he's also been continuing his long-standing campaign to radically change our tax system.
His pet project report that was published several weeks ago used an extremely wide definition of economic income – including things like unrealized capital gains – to suggest that wealthier New Zealanders were not paying their fair share of tax and make the case for higher taxes. Despite the Prime Minister quickly ruling out a capital gains tax or wealth tax in this term, David Parker got his way with the trustee tax rate.
In the budget, Grant Robertson announced that the rate would rise from 33 to 39 percent from 1 April next year. This won't just affect the wealthiest David Parker says he is targeting. There are around 400,000 trusts in New Zealand, but only 9,000 have an income of more than $180,000 and they may be able to pay the 28 percent rate by leaving more money in company structures.
This will be yet another tax hike on families who legitimately use trusts to protect assets such as their homes and small businesses. On average, each trust will pay an extra $1,260 each year. So much for 'no new taxes'…
It's time for tax cuts
The budget was also a bitter disappointment for people across New Zealand who are struggling with the cost of living. The increased deficit will drive inflation further and forced the Reserve Bank to hike interest rates yet again, which will be felt be those looking to renew their mortgages.
And what did Kiwis get in return? Not a lot. The removal of the $5 prescription charge, 'free' childcare for 2-year-olds while not addressing the lack of staff, and a large subsidy for the gaming industry. What people really desperately need is some tax relief.
And it seems most New Zealanders agree. A new poll out on Sunday encouragingly showed that more than half of voters think that now is the right time to introduce tax cuts.
Chris Hipkins protests that tax cuts now would be inflationary while conveniently ignoring the inflationary effects of Grant Robertson's larger deficit. Tax cuts would only drive inflation if not matched by spending cuts. Scrapping the $2.8 million campaign to tell us to take shorter showers would be a good place to start…
Government's populist policies aren't even that popular
For all the talk of focussing on the cost of living and supporting those who are struggling, Labour's congress last weekend announced anything but. Despite previously acknowledging that the retirement age of 65 is unaffordable, Labour committed to keep it in place and the so-called 'winter energy payment'.
The Universal Winter Energy Payment for retirees isn't even that popular. A Taxpayers' Union – Curia poll from earlier this month found that 58 percent of New Zealanders supported targeting the payments to those superannuitants on lower incomes. Only 30 percent opposed targeting.
Making handouts universal means working class taxpayers pay more for the better off to heat their pools. New Zealanders can see through the spin and understand that this is not a good use of taxpayer money. Support should be targeted to those people who are most in need.
The tyranny of unelected council bureaucrats 
Here at the Taxpayers' Union, we believe that decisions are best made as close to the people they affect as possible. More often than not that means getting the Government to stop interfering with our lives full stop, but sometimes it means taking decisions in our communities rather than letting them be taken by politicians in Wellington.
The problem is that too often the real power in our councils doesn't rest with mayors and councillors but instead is in the hands of unelected officials. We have seen these problems come into sharp focus in Gore where a longstanding council chief executive seems to be unwilling to work with their new democratically elected mayor.
I faced similar challenge serving as a councillor in Scotland where unelected officials would use all manner of ways to obstruct the wishes of democratically elected representatives and, ultimately, of the voters. Writing in the Otago Daily Times, I explain why this issue is such a problem for our local democracy.
Thank you for your support.
Yours aye,

Callum Purves
Campaigns Manager
New Zealand Taxpayers' Union.