Like a lot of folks, your editors Geoffrey and Eva are chocolate fans. Since Cadbury's pulled out of NZ manufacturing in March 2018, they no longer buy Cadbury's.
Whittaker's on the other hand make nice products, are based (reasonably) locally in Porirua, and provide a few more reasons for patronage in this newsletter.
---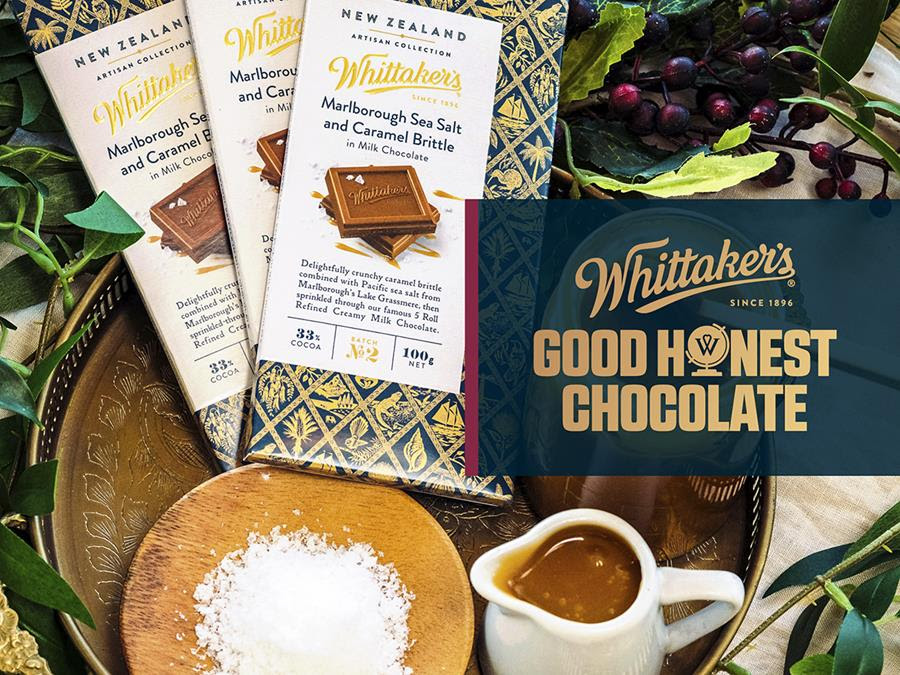 Hello Chocolate Lover,
It's time for another update on our Good Honest Chocolate journey.
Making the finest chocolate needs many things to go right, and that starts with the ingredients.
For us, they have to be the very best. But even that isn't quite enough. Our ingredients also have to meet several other criteria. So we call them 'Good Honest Ingredients'.

Local ingredients first.
Being a family-run New Zealand company we believe that, if at all possible, the ingredients we use should be locally sourced. Obviously our cocoa has to come from overseas, but wherever possible our other raw materials come from Kiwi suppliers.
And only world-class Kiwi suppliers of course, such as Mossops Manuka Honey and Coffee Supreme.
No palm oil, thank you very much!
While some happily use palm oil, we refuse. We prefer natural forestations and wildlife to be nurtured, not cleared for palm oil trees.
To be in our chocolate, it must be GM free
If any ingredient is genetically modified, it doesn't fit the bill as a good honest ingredient for us.
We'd love you to find out what more we are doing to make sure our ingredients are the best, in all ways.
Thanks for taking the time to read our update, we'll send you another soon.
Andrew and Brian.